I'm a twenty-something stay-at-home mom and wife from rural Indiana, with a professional background in journalism, public relations and advertising. My husband, Courtny, and I were high school sweethearts. We got married nearly a decade ago, as juniors at the University of Indianapolis, at the ripe old age of 20. If you're considering getting married, and still below the legal drinking age, I encourage you to take your time. Marrying young isn't for the faint of heart, however together through hard work and sheer luck we have managed to create a beautiful life for ourselves.
We're the proud parents of two girls… and one cat.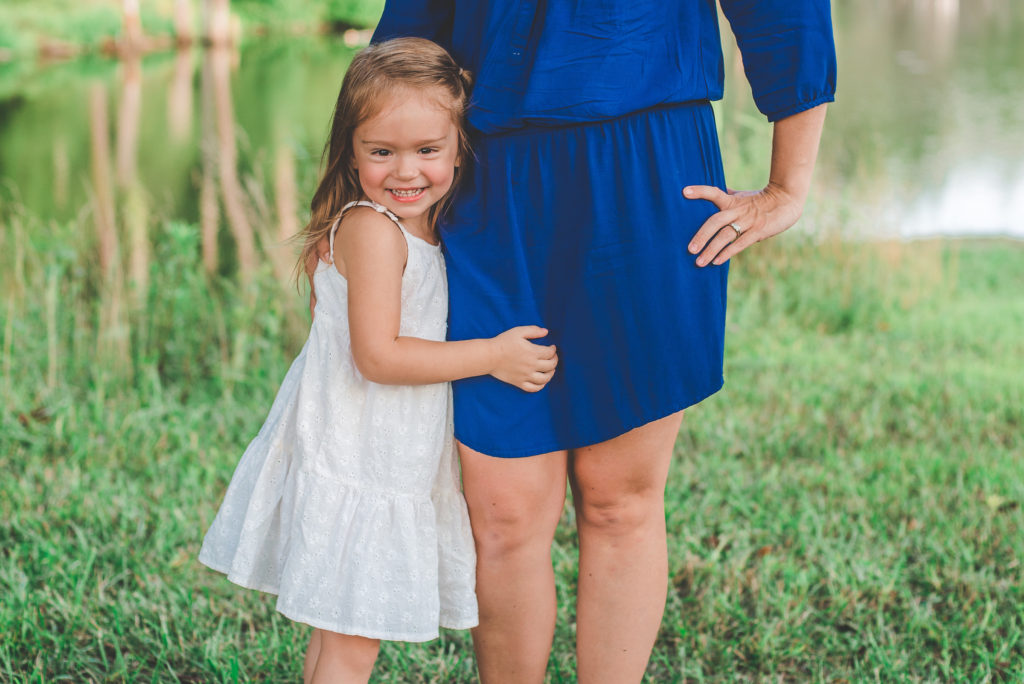 Our four-year-old, Dorothy, is 100 percent like her father. She's sweet, feisty, destructive and hilarious – with the craziest blonde hair you ever did see. She loves to play trains, tractors and race cars, all while wearing her princess dresses. Dorothy towers over other kids her age, and has consistently been in the 98th-100th percentile for height since the day she was born.
I'm 5'4″. Like I said, she's all her daddy.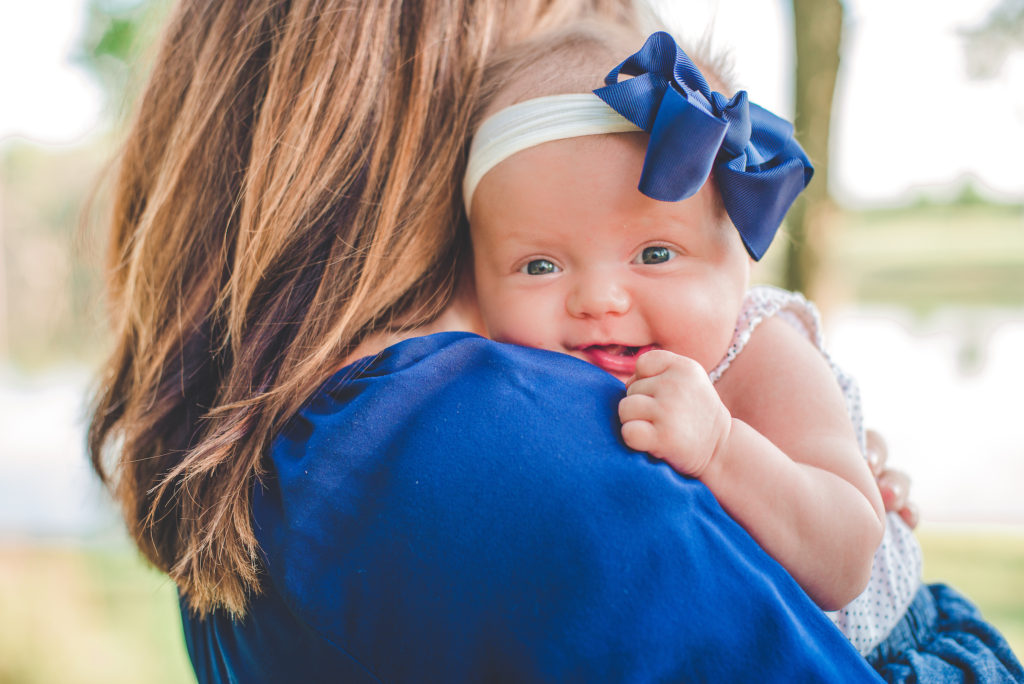 Our youngest daughter, Frances, is already one and simply completes our hearts. She's hilarious, content and everything I hoped for in a little sister for Dorothy. Those two will make quite the pair someday soon.
And then there's the cat. Halle was our first baby, seven years ago, and she rarely lets us forget it. She's a total momma cat, and one of Dorothy's best friends… although, sometimes unwillingly.
But, what about me? I enjoy traveling to anywhere with a beach chair and a bucket of Coronas. I am a passionate sports fan, with a love for the Indianapolis Colts, Indiana University basketball and the Indianapolis 500. I drink wine like it's my job, and pick my bottles by the design of the label. I have an all-around shopping problem, but I most enjoy "junking" and antiquing. I like to host parties, and get crazy excited about planning the details and logistics. I spend my evenings directing a county-wide color guard program, simply for fun and sanity.
And I write. A lot.
—
If you're here looking for another blogger who writes "Pinable" content and has picture-perfect photography, you're probably in the wrong place. I have been blogging personally since 2013, and professionally since 2009. Do I occasionally have a sponsored post, or participate in a blogger giveaway? Yes. Will I post Top 10 lists and cutesy DIY projects? Maybe sometimes. Do I know how to use anything outside of my iPhone for photos? No. Even after two college photography courses.
I'm always working on becoming a better blogger, but I'm never going to be anything other than me.
My posts are real and different, and I take pride in that. Sometimes they're humorous, like when my two-year-old daughter gives up nap time cold turkey. Sometimes they're raw, like when I talk about my struggles with motherhood. Sometimes I share my favorite places and things, and 98 percent of the time those posts are unsponsored and come straight from my heart.
It's rare when I find blogs that are similar in style to mine, and that's a good thing. I hope you think so, too.
So grab an adult beverage with me, and enjoy.
SaveSave